WT Taekwondo Doboks & Belts
WT Approved Starter Doboks Plain Back
WT Approved Terra Doboks
WT Approved Starter Doboks Embroidered Back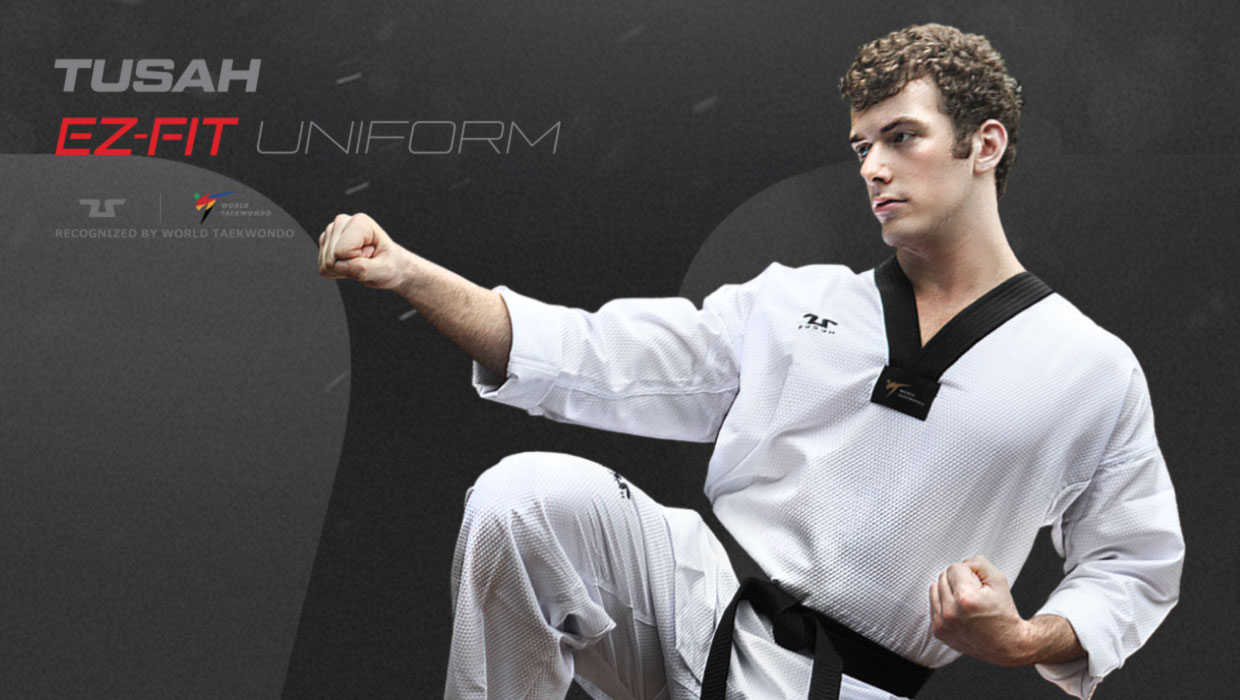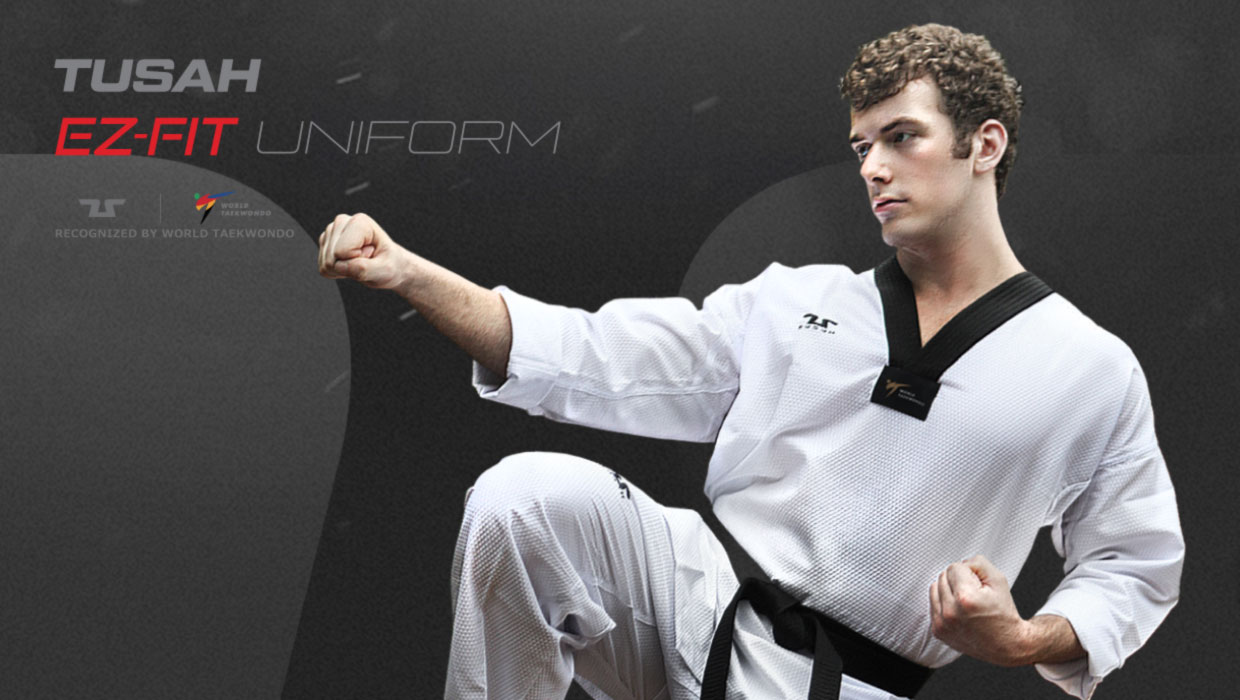 WT Approved EZ-Fit Fighter Black Collar
 WT Approved EZ-Fit Fighter White Collar

WT Approved Professional Fighter Black Collar
Tusah's Premium Collection uses the highest quality fabric and materials. 100% Quality Guarantee. With ventilation sections and mesh panels. Elasticated waist gives a comfortable fit 100% Polyester
Tusah's Cool-Sense technology quickly absorbs moisture and circulates it outwards for a cooler/dry feeling.
Extra Features: ​
The uniform has a soft spandex band in the waist section for extra flexibility and comfort. We have added high quality badges have to show off a rich coloured attraction. Our engineers developed unique designs and functionality based on collected research from Olympic medallists. Time & precision was put into each detail for maximum athlete satisfaction.
WT APPROVED Black Collar Professional Fighter Uniform (Sizing)
The sizing of the Tusah Taekwondo Dobok is slightly different to many other martial arts uniforms. WTF APPROVED Black Collar Uniform Sizes: 140cm – 200cm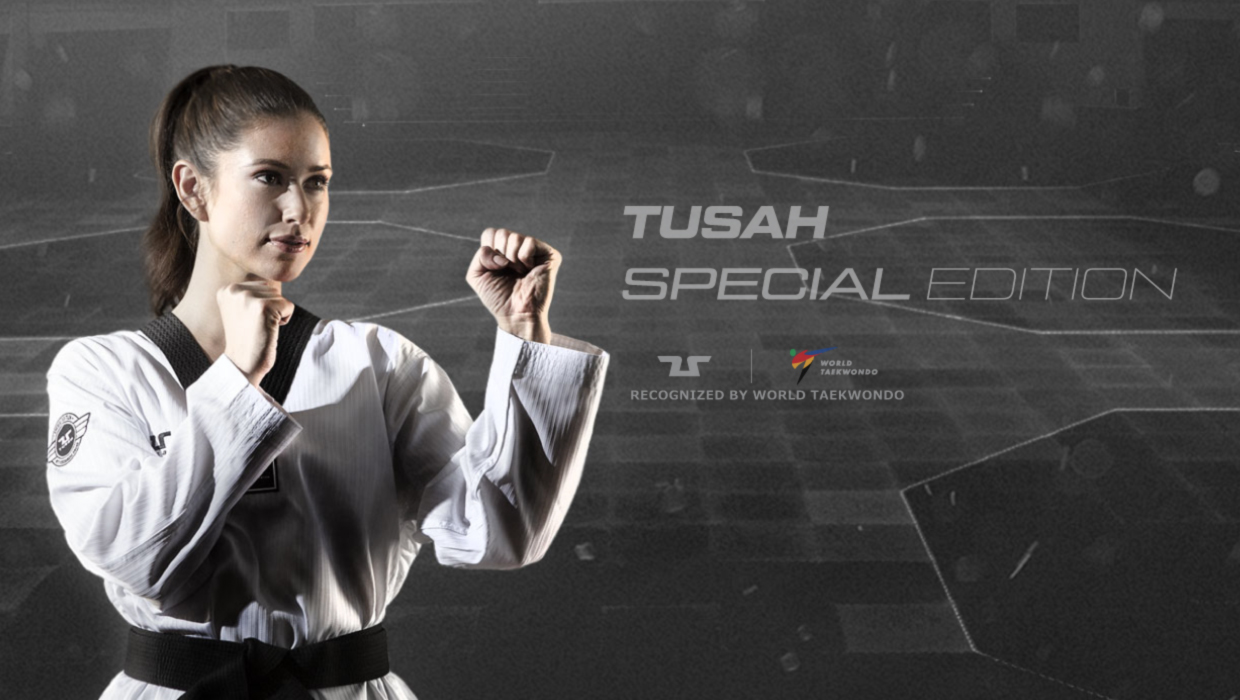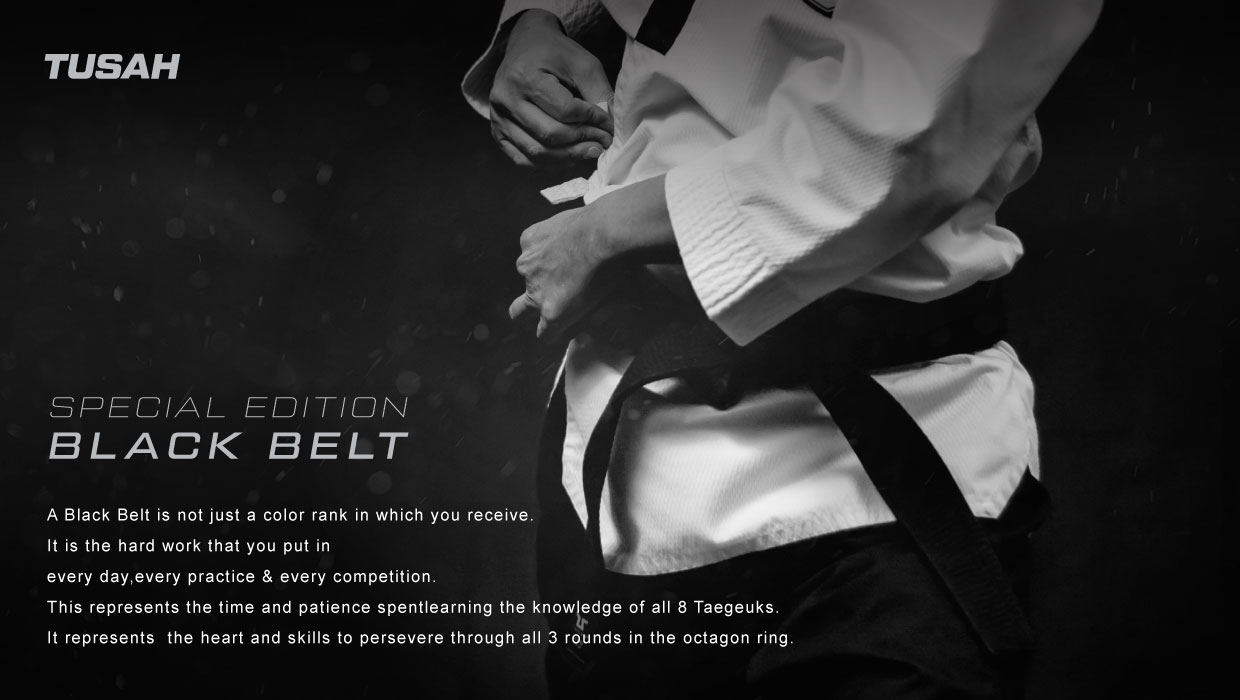 Tusah Black Belts